GausHof American Hairless Terriers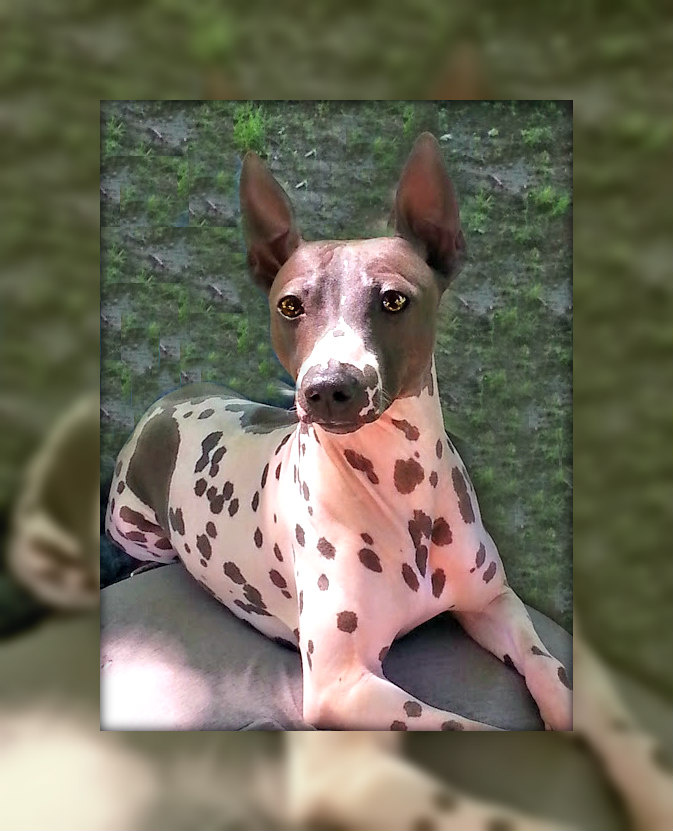 Thank you for visiting our Page!
We are a small Breeder of AHT"S just south of Chicago Ill. in the Summer. In the Winter you will find us in sunny Arizona, right between Phoenix and Tuscon!
Our Illinois home is our farm and our Phoenix home has a large yard for our dogs to run, play and bask in the warmth!
We are a husband and wife team with George my husband heading up the spoiling, snuggles and treats. With open lap he babysits them while I am away at Dog Shows!
I am in charge of everyday care! As a retired Vet Tech and long time Breeder, I truly enjoy taking care of 'my babies' and their offspring!
Our carefully selected Breeding pairs are our pets and live with us in our house. Health and Temperament are first and foremost in our Breeding Program.
Before we allow any of our dogs to reproduce, they are Health Checked by a licensed Veterinarian. Then they are 'shown' to Conformation at Show.
Some also perform in Sports, Scent work, Drag racing or Fastcat!
Please enjoy our site and feel free to contact us with any questions you may have about these fabulous puppies!
815 214 0477
A special thank you to M. L. Baer Photography for all the amazing photos!



Champion Health , Champion Vitality
Champion Lines!